December 2014: Tips, eNews & More!

How was your 2014?

As another year comes to a close, it's time to reflect on all the amazing memories we've created this year.

We've enjoyed serving you this past year, and we appreciate the opportunity to care for you and your family. It has been a pleasure helping you maintain your oral health. We hope that we have surpassed your expectations, and we look forward to caring for your smile for years to come!

The most generous compliment that we can receive is a referral to your friends and family. We would be honoured to provide your loved ones with the same level of care and attention that you have come to expect of our practice.

Is your smile all that it can be?

Has it been a while since we last saw you? Were you waiting for your coverage to renew? We are booking appointments into 2015. We would love to help make this coming year a healthy, beautiful one for your smile.

And don't forget, as your dental i nsurance may reset at the end of the year, if you need to book a final appointment to maximize those benefits, we'll do our best to fit you in before December 18th!

Please be advised that our holiday hours will be:



December 18th: 7:30AM to 2PM

December 19th to January 5th: CLOSED

Regular office hours resume on January 6th, 2015.



Wishing you all the best this holiday season,

Dr. Milligan and the High Park Dental Team

---
The Time of Giving!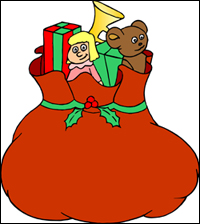 We love giving people happy smiles, especially those in need! We are accepting new unwrapped toys for the CHUM Christmas Wish up until December 18th at 2PM.

The CHUM Christmas Wish program has become one of the largest distributors of toys to children in need in the Greater Toronto Area.

ALSO, we have the food bank box available all year round, but why not bring your own non-perishable canned foods to help feed the hungry this Christmas. Please contact the office if you would like to donate any toys or non-perishable canned foods.

.
---
Additional Hours Available
Dr. Melissa Milligan will provide restorative and hygiene appointments every other Saturday from 8am to 1pm.

Remember, you can request an appointment at any time by visiting our appointment request page.
---
What Are Porcelain Veneers?


Do you ever wish your teeth were straighter, whiter, more aligned?

If you could cover your stained slightly crooked or gapped teeth and make them appear flawless would you?

This question isn't merely hypothetical, because with modern dentistry techniques...you can!

One procedure that has become popular recently and is highly effective is called Veneers. Dr. Milligan can create custom Veneers to improve your smile.

Click here to learn more about porcelain veneers!
---
Surreal Sweet Potato Leek Soup

It's winter and it's time to get rooted!

Are you eating root vegetables? Do you know how good they are for you? If you aren't including yams, squash, beets, carrots, radish, and rutabaga – it's time to start.

The root veggie we are most excited about is the white sweet potato, also known as the Japanese sweet potato. So here is a recipe that is quick and easy to whip together. Don't worry, this recipe also works great with regular sweet potatoes!


Click here for the full recipe!